Client
Deggau & Friends is a PR agency Seligenstad, Germany
Deggau & Friends is a PR agency Seligenstad, Germany operating in the industrial, tourism & leisure segments. Specialized in strategic communications, Deggau & Friends help clients with in-depth analysis & creative thinking.
Problem
Static HTML & Non-responsive Website. No provision for end user to update or add content to the site.
Client had a website which was based on static HTML & was not responsive. Also there was no provision for end user to update or add content to the site. Client was looking for a design refresh along with support for core business function, Press releases. Being PR firm, showing/displaying latest Press Releases on the website was a necessity. Design was expected to be attractive, trendy while keeping the corporate appeal intact.
Solution
Custom responsive design based on guidelines given by client, developed into a custom WordPress theme with CPT & metaboxes.
Design
Client offered initial idea about the proposed layout & our design team created wireframes and visualizations about the same.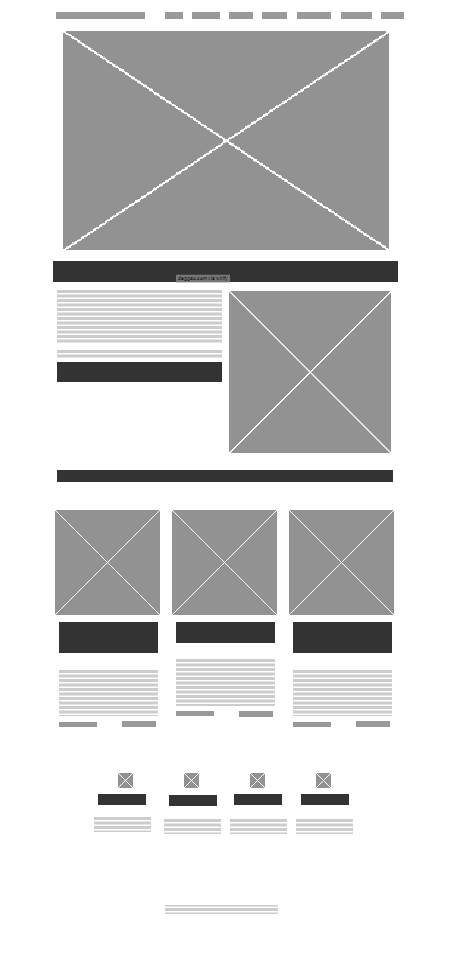 Eventually, a concept was finalized & then the design team presented the styleguide for the same.
After the confirmation on the design, design team also prepare mobile & template views for the design and project was handed over for Prototyping.
Prototyping
Zurb Foundation was used for prototyping, and full responsive HTML5 prototype was created for testing. This was a moment to present the new design in action to client. Another round of fine-tuning and putting up real content instead of sample content, prototype got approval.
WordPress
WordPress was selected as a CMS because of ease of operation, streamlined updates and flexibility. We have used Foundation Port to WordPress along with custom post types, Elementor & slider Revolution.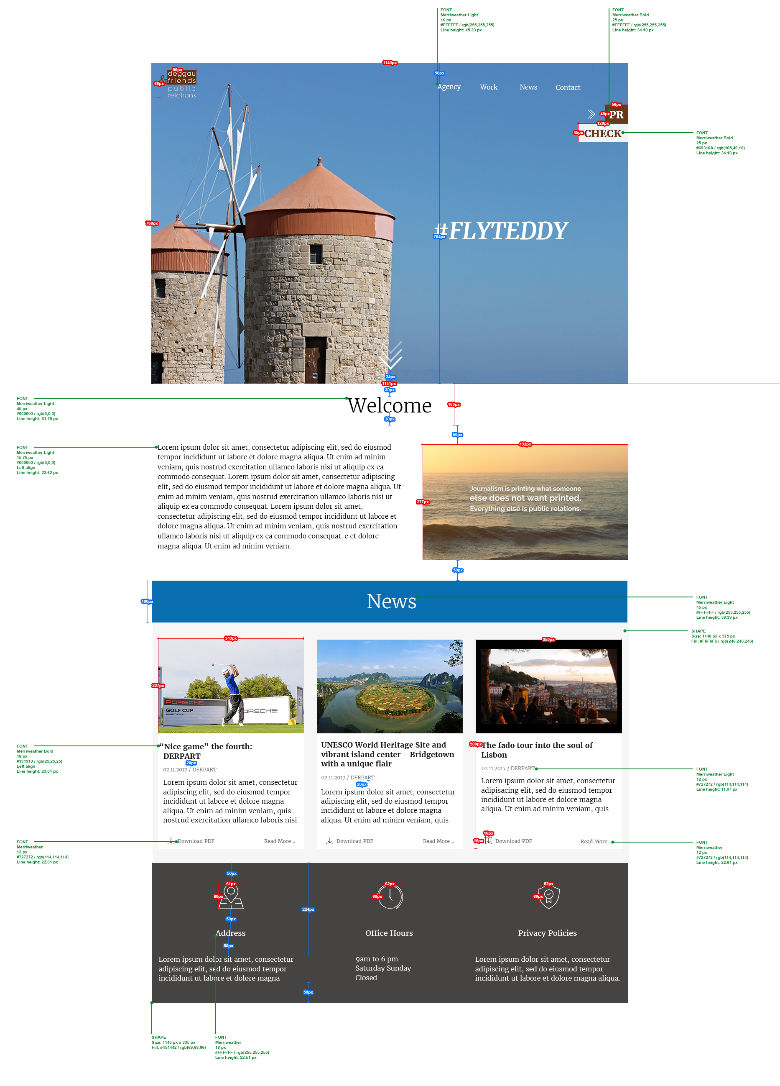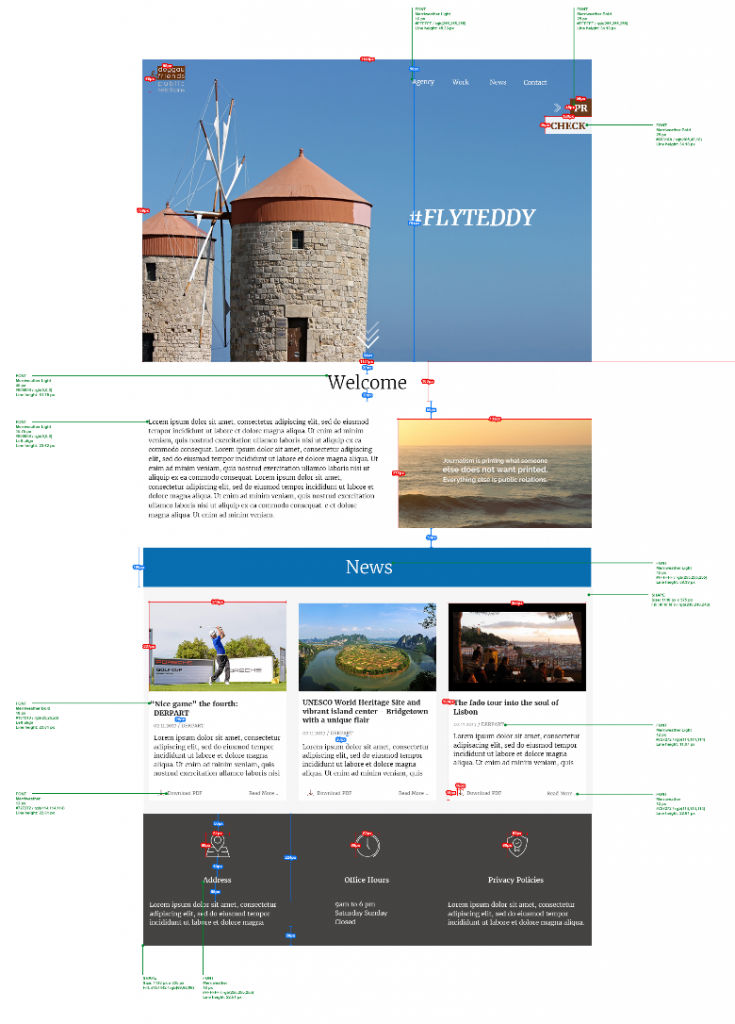 Result
Fully Responsive, Fast Website which can be updated by client team, supporting total core functionality expected.
Final Result looks like this.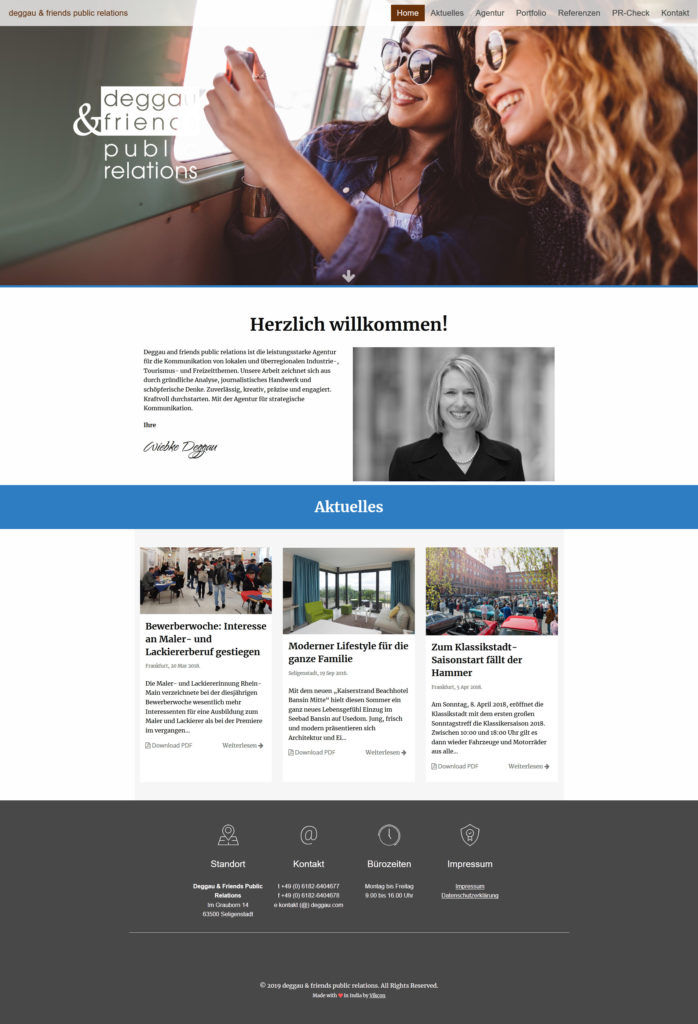 Client is delighted with the results and here is what she said.
Thank you for doing our new website www.deggau.com. deggau & friends public relations is a German PR agency and as communication is our core business, it is very important to have an appealing website. You managed to realize our ideas and the individual design we were looking for. Furthermore, the new homepage contains all the features which we requested – especially the news section for the latest press releases. Thanks to the maintenance features which you included, it will be very easy to update it with relevant news and pictures.
Wiebke Deggau
Deggau & Friends Public Relations, Germany